---
Hello, friends Welcome On Internet Guruji you are reading this line it means you are on surfing internetguruji.com. So, here we make a list here for you by this list you will know all top 5 Android Video editing apps.
Here are the top 5 apps.
---
---
Kine Master
PowerDirector
FilmoraGo
VivaVideo
VideoShow
---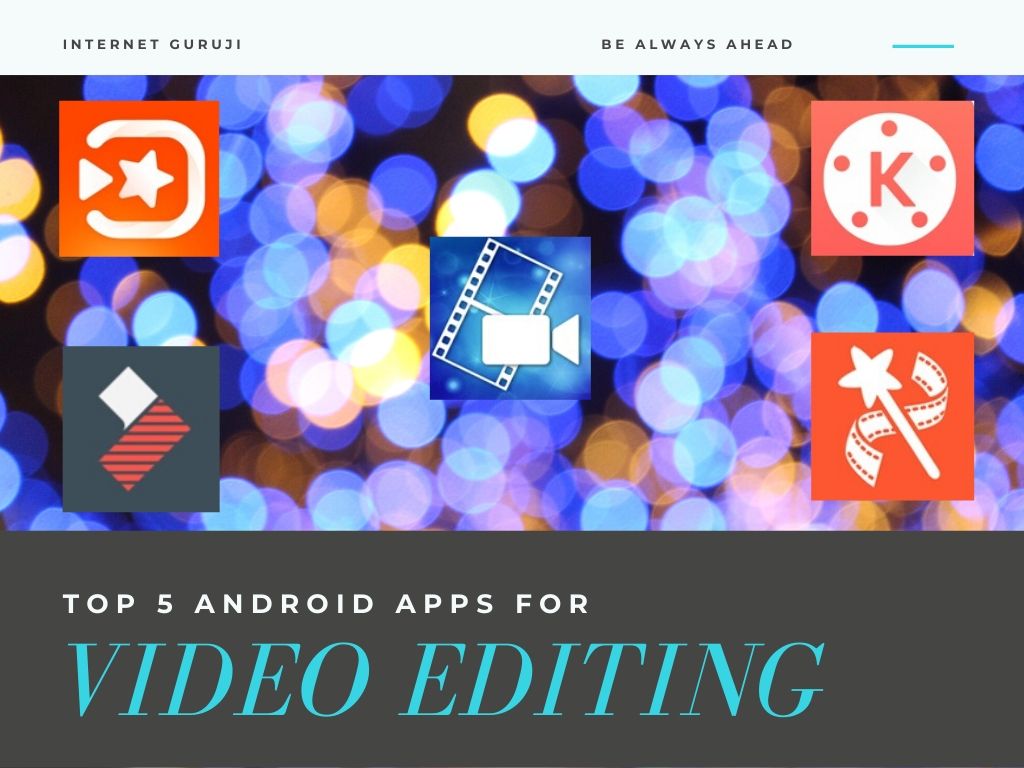 ---
Let's start these are the little explanations.
---
1. Kine Master-Video Editing tool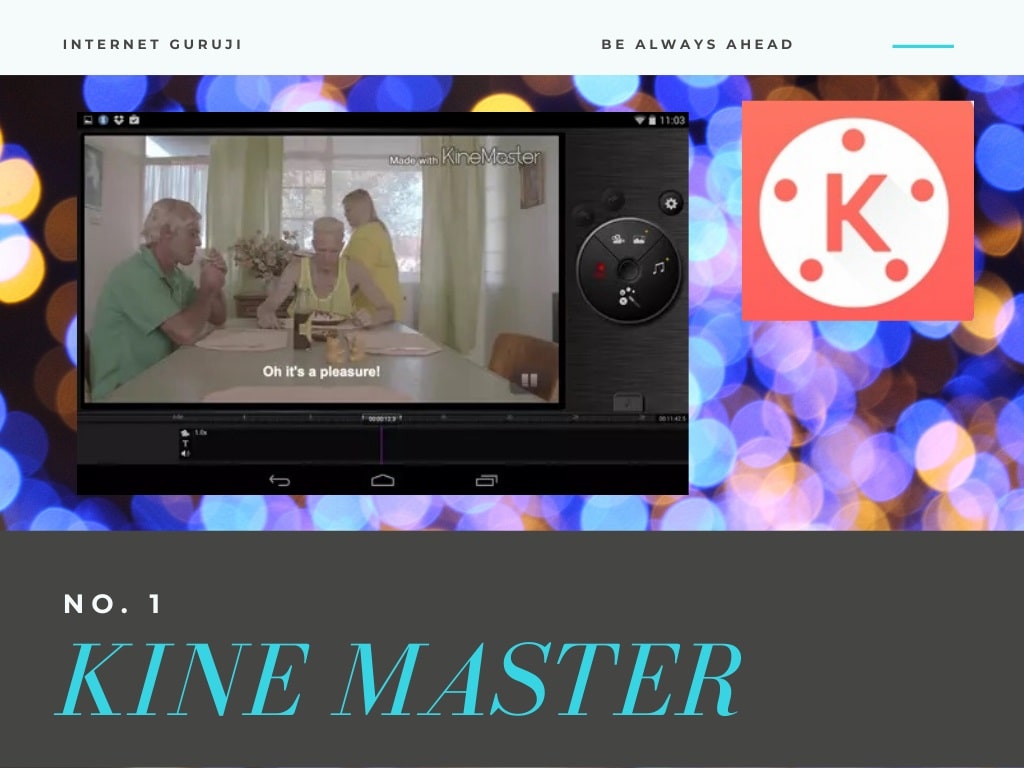 ---
Guys as per internet Guruji KineMaster is the No.1 app on the android platform. Kine Master app is a great app for video editing. You can do everything which you can do with advanced video editors like Adobe Premiere and After Effect. It has Powerful tools that are easy to use. It supports multiple video layers that help to work on the particular video clip and many more features are here like Blending modes, voiceovers, chroma-key, speed control, transitions, subtitles, special effects, and many more. Do you know youtube and tik tokers mainly use this app for editing? This is the best choice for professional video editors. Friends Kine Master is the best choice for you and your friends.
---
Click to Download from ApkPure
---
2. PowerDirector – Video Editor App, Best Video Maker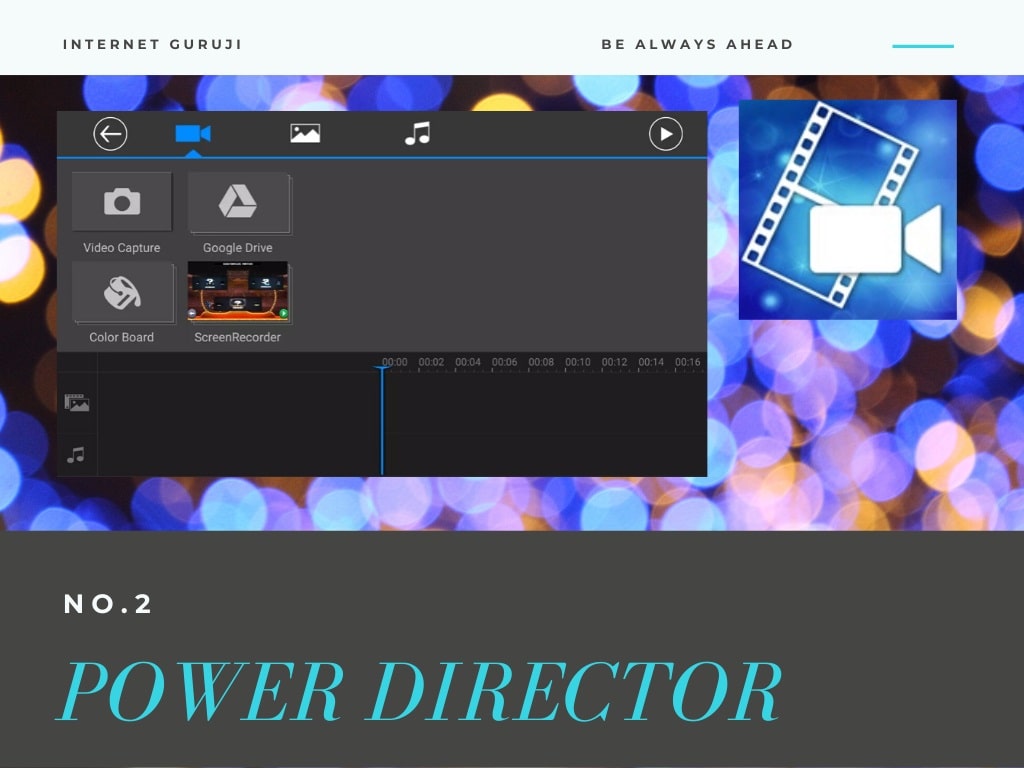 ---
Guys as per Internet Guruji PowerDirector is the No.2 app on the android platform. The PowerDirector app is a favorite app for editors. It has an easy user interface. Friends this Video Editor has the power to create 4K Quality. Which can encourage you to give Ultra HD video editing? You also can export your video in 4k. Hmm, we can create a multi-time video with it. This app has a 4.5 – 5-star rating on Google play store. You can share your video directly from the app on Facebook, WhatsApp, Instagram, etc. you can download and install this app on your phone. It will give you a great look on a big screen. You can create a Lyrics video and add music in ur video.
---
Click to Download from ApkPure
---
3. FilmoraGo – Free Video Editor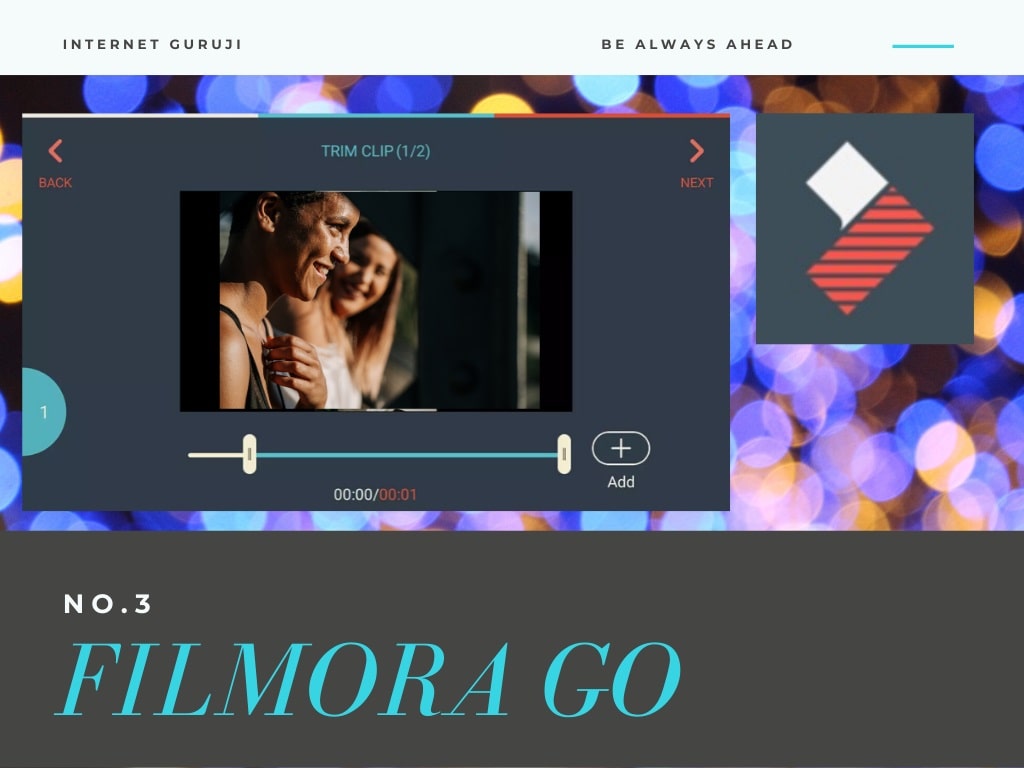 ---
Guys as per Internet Guruji FilmoraGo is the No.3 app on the android platform. FilmoraGo is a full free Video Editing App on Playstore. It's not adding any Watermark on your exported video. It does not give you any time limit in your video. As per internet guruji, you are free to use its all features. You can create your videoes for upload on youtube. You can create a Slide Show and add music. And its also provide you a direct option to share ur video on WhatsApp, Facebook, Instagram, youtube, etc.
---
Click to Download from ApkPure
---
4. VivaVideo – Video Editor & Video Maker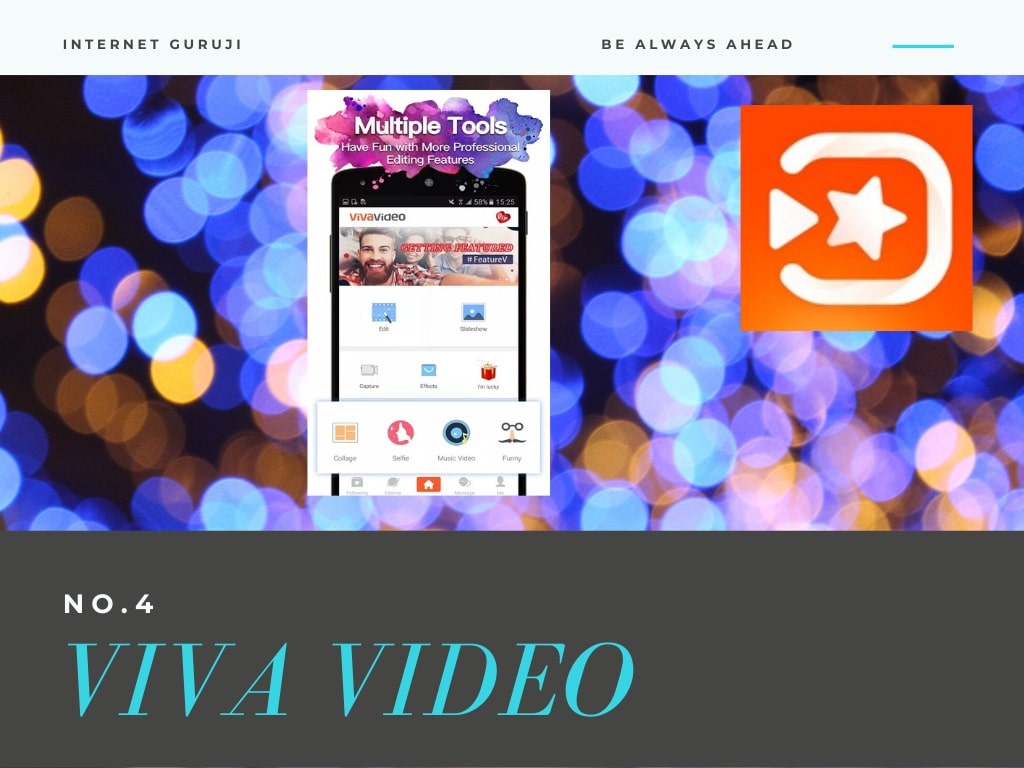 ---
Guys As per Internet Guruji VivaVideo is No.4 app on the android platform. VivaVideo Editor is also a free powerful tool that you can use for Video Editing. This tool has all the tools which you required to create ur video. You can edit videos with powerful tools. Here some examples:
You can also merge video and audio. So, you can say audio dubbing is possible. You can merge two clips and make them into one. By this Video Editor, you can edit remove audio from your video. So, record videos and edit them via the above tools of VivaVideo. If u purchase. its pro version you can use its full features and break the boundaries. Because of that you should download the app from the given link.
---
Click to Download from ApkPure
---
5. VideoShow Video Editor, Video Maker, Photo Editor

---
So, Guys as per Internet Guruji VideoShow is the No.5 app on the android platform. VideoShow Editor is not more advance. It's a simple Video Editor. You can create Video by your scrap. Similarly, It's a great app for V-Loggers and Lyrical Video Maker. This is the best tool for Beginners. Guys you can create videos for Birthday Party, Christmas, Thanks Giving Videos, Halloween, and also boost your Natural period recordings. You can create Gifs with this app and also directly share it with your friends and family via Whatsapp, Facebook, Instagram, Telegram, etc. finally I can ask you for Download it from given link
---
Click to Download from Apkpure
---
So as per Internet Guruji, you know a short introduction to these App. As all the above apps guys, I just want to say one thing The best App in case of Premium u should use Kine Master because there are many tutorials available on youtube. May be You can use it professionally on ur android Mobile or Tablet. But in the case of Free, finally, you must use FilmoraGO. It's a Simple and Easy to use App not affect your Device.
Thanks for reading us and if you have any issues or confusion. Please comment below or if you want any topic query we will write for you.